8 Things To Know About Your Permanent Retainer 
March 24, 2023
A permanent retainer is a single wire made of metal or a strong fiber permanently bonded to your teeth with a unique adhesive. It is not entirely "permanent" because there is no time limit for wearing this retainer. They are an excellent option for those who want to maintain their newly aligned teeth without the hassle of removable retainers after considering the permanent retainer cost.
Do You Wear a Permanent Retainer Forever?
 Although there is no specific time frame to wear this retainer, it is not entirely "permanent." Some patients wear the device for up to 20 years, while others only have theirs for only a few. It is important to note that the term "permanent" refers to the fact that the retainer is not removable by the patient. Still, it does not mean it will last forever. The longevity of the retainer depends on various factors, such as the patient's oral hygiene habits and the quality of the retainer itself. Therefore, it is crucial to follow the orthodontist's instructions on how to care for the retainer to ensure it stays for the long term.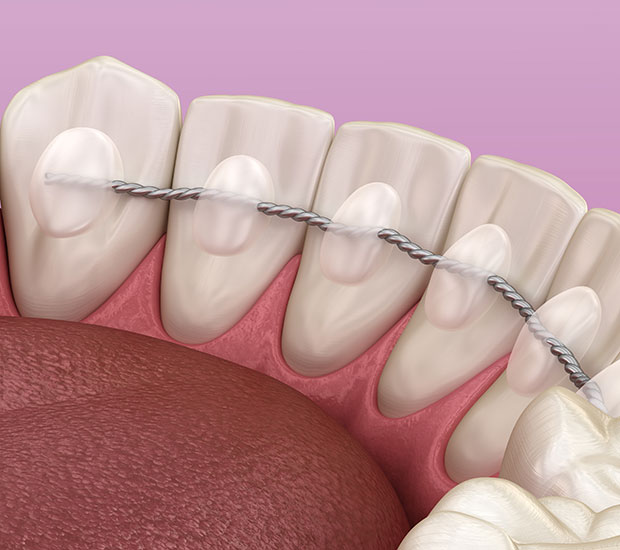 When Do Permanent Retainers Come Off?
 These retainers are not actually "permanent"; they are known as "permanent" because they are not easy to remove like their removable counterparts. These retainers may last over two decades but, eventually wear out after a long time. It is important to note that the wire may become loose over time, which can be detected by a rough feeling against the tongue or movement of the teeth. If you experience these symptoms, contact your orthodontist to prevent further complications.
Will My Teeth Shift If I Remove Permanent Retainer?
 Teeth naturally tend to shift unless something is holding them in place. In the case of a broken retainer, it is crucial to seek repair within a few weeks or even several months to prevent unwanted teeth shifting. Neglecting to address this issue can result in misaligned teeth, which can lead to further dental problems down the line. Therefore, it is essential to prioritize the maintenance of your dental appliances to ensure a healthy and beautiful smile.
Are Permanent Retainers Necessary
 Orthodontists frequently recommend this retainer type after braces to prevent your teeth from returning to their original position. Additionally, suppose you struggle to comply with the guidelines for removable retainers. In that case, your orthodontist may suggest this retainer as an alternative.
Broken Permanent Retainer
 If your retainer breaks, it may not be an emergency. However, you may feel a loose or broken wire or notice a shift in one of your composite bonds. In that case, contacting your orthodontist promptly for orthodontic treatment is advisable. They will prevent further damage to your teeth and ensure your orthodontic check remains on track. Remember, even a minor issue with your retainer can lead to significant problems if addressed. So, don't hesitate to seek professional help when you need it.
How Long Do Permanent Retainers Last?
 Some patients wear the device for up to 20 years, while others only have theirs for a few.
Permanent Retainer Upkeep
 Maintaining good oral hygiene by brushing your teeth twice daily is essential. Brushing your teeth gently every morning and before bed at night is recommended. 
 Using flossing threaders is another solution. A bonded retainer wire is an excellent solution to prevent the floss from getting stuck between teeth. The process is straightforward to follow. Weave the floss under the wire and through the gap between your bottom teeth and top teeth.
 Visiting your dentist regularly for a checkup is another great solution to the issue of maintaining your retainer. So, after you brush and floss your teeth, schedule your next dental appointment!
Permanent vs Removable Retainers
 Orthodontic experts widely agree that permanent-type retainers are superior to their removable counterparts. Because permanent retainers don't require the wearer to remember to put them on, they are more robust than removable retainers. However, it is worth noting that while permanent retainers are more common, they can pose a challenge when cleaning teeth and come with a higher initial cost.
Orthodontic Arts, your number one Orthodontist in OKC. Our Certified Orthodontist provides the latest and greatest Orthodontic practices to our clients in the OKC and Midtown area. Orthodontic Arts is the best place for child and teen orthodontics as well as adult orthodontics. Be sure to ask about Invisalign and invisible braces! Contact us today at (405) 604-3745 or request an appointment.